The bad bargain for "normalcy."
Category: News & Politics
By:
vic-eldred
•
one month ago
•
363 comments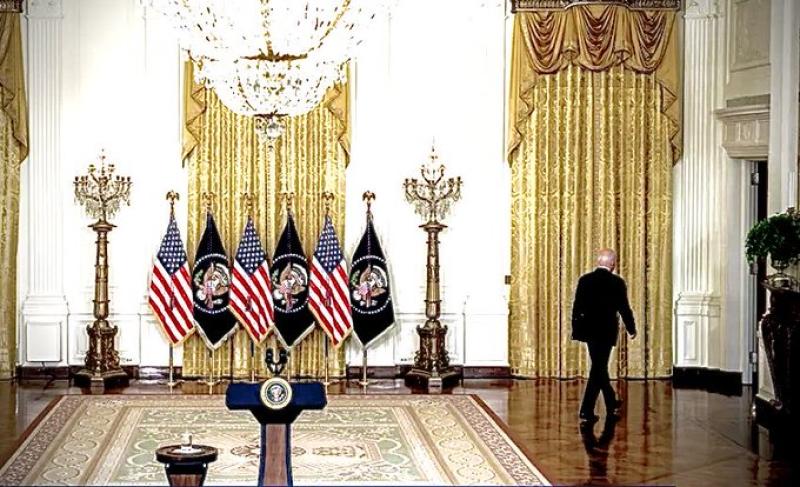 "If there's American citizens left, we're going to stay until we get them all out"
How many people are true moderates or independents?  How many don't pay any attention to politics until election time?  I think the center is a lot bigger than people think.  Kevin Madden, who once was Mitt Romney's senior advisor used to refer to them as "the pragmatic middle."  In a nation divided, their vote is often the decisive one.

In 2020 the nation was bedeviled by a deadly pandemic. The CDC was totally unprepared and there was no vaccine. The leading "expert" called for an open ended shutdown of a thriving economy. The msm blamed Trump from the get go. The suffering public was bombarded with Trump quotes & tweets via a media dedicated to his removal. Social media censored a story that might hurt Biden. Election laws were changed in battleground states in order to benefit Biden & democrats. 

Many in the middle voted for what they thought was "normalcy."  They were deceived and I'm sure that many of them know it now. What they got in return for their vote was a radical agenda that Barack Obama and Bill Ayers could only dream of. The borders are wide open and we are taking in as many refugees as possible. Inflation is soaring as democrats with little mandate are spending wildly. Radical indoctrination is being prescribed for our young children and the military. Crime is soaring as many big city police departments have been emasculated and defunded. Workers have received generous benefits which have discouraged a return to work. Last but not least was the humiliating debacle in Afghanistan, the full consequences of which are yet to be felt.

Recent polls show that Biden's approval rating is dropping like a rock and at least 20% of those who voted for him now regret it.

How could so many have been fooled by a candidate who needed to be hidden away during the campaign?