Trump Isn't President Of The United States, He's President Of The Deplorables
Category: Op/Ed
By:
john-russell
•
last year
•
138 comments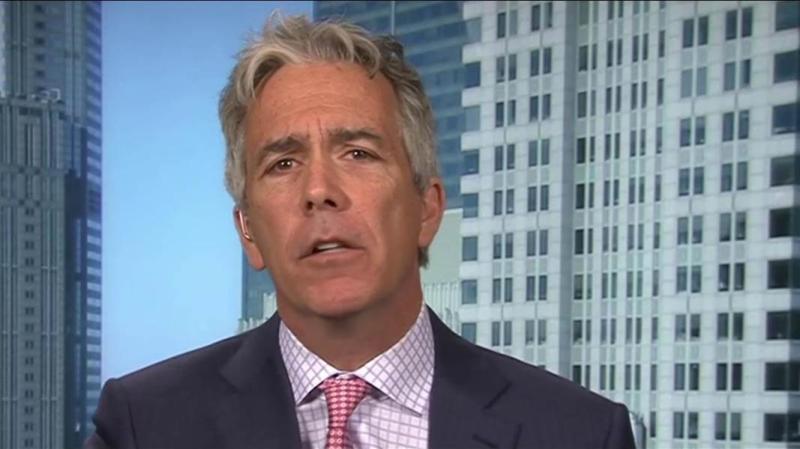 Joe Walsh was a far right US Congressman for one term, and then became a conservative talk show host. He wrote an op/ed for the Washington Post about the Trump rally, which got him an invite to be interviewed on a cable news show. It's not too often that we see a conservative populist, which is what Joe Walsh is , be so blunt and candid about Trump and Trump supporters. 
I have excerpted some of Walsh's comments to Brianna Keilar , removing most of Keilar's questions so as to keep Walsh's comments in a good continuity. 



Brianna Keilar :   A former Republican lawmaker says Trump's racist tweets that triggered all of this should be the GOP's last straw, but it won't be. Former Illinois Congressman Joe Walsh writes in "The Washington Post," quote, "In a world where more Republicans still sincerely thought of our party as the Party of Lincoln condemning the President's words should have been a no-brainer, and in theory should have been the tipping point where Republicans started hopping off the Trump bandwagon. Republican voters aren't going anywhere though, because they don't care."




Why do you think that Republican voters don't care?

JOE WALSH (R), FORMER U.S. REPRESENTATIVE: Hey, Brianna. Good to be with you. Because they're so angry. It is their anger that got Trump elected. So it's the weirdest thing. They don't give a damn what he does. They don't care what he does. They don't care what he says.



On my radio show, I hear from listeners all the time. You just played the President there a minute ago, and you're right, he lied about what he did in North Carolina last night. This is on him.



But when I tell my listeners that, Brianna, my listeners will say and these are Trump supporters,

"I don't care that he lies. I hate the Democrats."

They don't care that he lies almost every single time he opens his mouth, because he is so angry. And you get what you got last night.

Some of us have been saying this for a long long time now. Someone like Trump never could have gotten elected without something very weird going on among his supporters. His supporters are using Trump as the vehicle to express their hatred for "liberals" and "the left". 
Where does this come from?  In my opinion it comes from the poisonous effect of right wing media. For over 25 years, since the inception of the Rush Limbaugh show on national radio, America has been subject to a constant bombardment of right wing "conservative", anti-liberal , propaganda. When Limbaugh would introduce his show in the beginning he would say "Day 126 (or whatever the number was) of America Held Hostage". He was referring to the Bill Clinton presidency. You see, after 12 years of conservative Republican presidencies having a Democrat in there was illegitimate to Limbaugh, the nation was being held "hostage" by liberals. 
It has pretty much been all downhill from there. Fox News on tv started up, more and more radio hosts, and then of course all the internet right wing media.  At this point we have endless millions of right wingers whose attitudes about the country have been shaped by media that is nothing more than propaganda.