The Problem with Religion
By:
Gordy327
•
8 months ago
•
455 comments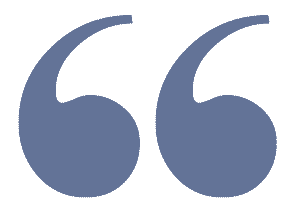 "Religion is like a pair of shoes. Find one that fits for you, but don't make me wear your shoes." --- George Carlin
The late, great George Carlin probably said it best: " Religion has convinced people that there's an invisible man living in the sky. Who watches everything you do every minute of every day. And the invisible man has a list of ten specific things he doesn't want you to do. And if you do any of these things, he will send you to a special place, of burning and fire and smoke and torture and anguish for you to live forever, and suffer, and suffer, and burn, and scream, until the end of time. But he loves you. He loves you. He loves you and he needs money. "
That simple, yet comically (and philosophically?) profound statement illustrates some problems generally associated with religion. These problems do not apply to all people practicing a religion or having a belief. But they can and do apply to some. While religion can do some good and benefit people to some degree, I will focus mainly on the problems of religion itself.
First, religion makes statements of "truth" without actually supporting them with anything empirical. The easiest example is the claim that "god exists!" But there is no evidence or proof of any god/s existing outside of someone saying they do. Some even go so far to claim their god, beliefs, and/or religion are "true" and all others are false. That's just a downright arrogant statement. If someone makes a claim for something, especially an outrageous claim, would you not want some kind of evidence? So why are claims of god generally accepted, no questions asked (or explanations offered)? That segues into the next problem of religion:
Second, religion requires the suspension of rational or critical thinking. This is easily seen with biblical stories, especially if someone takes such stories seriously or literally. Religious myths like young (or flat) earth creationism, the Great Flood, or Intelligent Design are not only lacking any supporting empirical evidence, but they are either logically impossible or even discredited by current scientific knowledge. So accepting religious myth requires the rejection of established science and logical contradictions, which is both irrational and intellectually dishonest. It's saying mere stories are elevated above or taken more seriously than reality. People are often introduced into religion (especially at an early age) by family, or accept it to fill some emotional need, or perhaps as a psychological disorder. Either way, it becomes irrational which requires blind acceptance over evidence and rational thought. 
Third, religion declares either punishment for disbelief (or the wrong belief/religion) or reward for belief. Never mind that some religions even invoked actual punishment and torture for a lack of or "false" belief and thought. This is essentially intellectual and emotional manipulation (and possibly even abuse) to play on peoples fears or desires. Some people also invoke a Pascal's Wager , which in itself is a logical fallacy and an irrational position. After all, promising someone an eternal heavenly reward for believing and following a religion's tenets does seem appealing. And the threat of eternal damnation in Hell for not believing or following (the "correct") religion is certainly a scary thing to contemplate. But people also blindly accept the "reality" of such consequences, no questions asked either. It's certainly a great way for religion to impose obedience and control over people and to discourage them from looking elsewhere for answers.
Fourth, religion can cause one to become sanctimoniously arrogant or have a superiority complex. How often do we see certain theists proclaim moral superiority because they have a belief in god, or believe god is the source of morality? The idea of god being the source of morality raises logical contradictions itself, but I digress. Some theists will even go so far to declare atheists or non-believers are inherently immoral or amoral because they do not believe in a god. That's quite a smug attitude, in my opinion. Or some honestly believe their religion is right and all others are wrong. Or they try to use religion as some kind of justification for various things. One example is when people declare they will pray for somebody (regardless if the other party wants it or not) who dissents from their religious way of thinking, with the intention of causing some kind of change or conversion for someone to align more with their belief or way of thinking. 
Fifth, religion is about dogma over science. Throughout history and even today, religion has been resistant to science. Science seeks to discover new knowledge and answers to problems and questions. Religion generally goes with "god did it" as an explanation, which is not really an explanation for anything. We see this with religious pushback against sound scientific principles such as evolution or the Big Bang, where some theists advocate and even attempt to impose ID or creationism, respectively. Some might flat out reject scientific evidence or explanation for no other reason than because it contradicts someone's personal beliefs. Or they think they can "foil" science by invoking logical fallacies like an irreducible complexity style argument. Religion will often not accept evidence which contradicts its dogma, but neither offer any evidence to support it. Where science wants evidence, religion wants blind acceptance. This harks back to religion's declarations of "truth."
There are other problems associated with religion and if anyone wants to discuss them, feel free to bring it up and discuss below.