The Impact of Killing Qassem Suleimani
By:
al Jizzerror
•
9 months ago
•
411 comments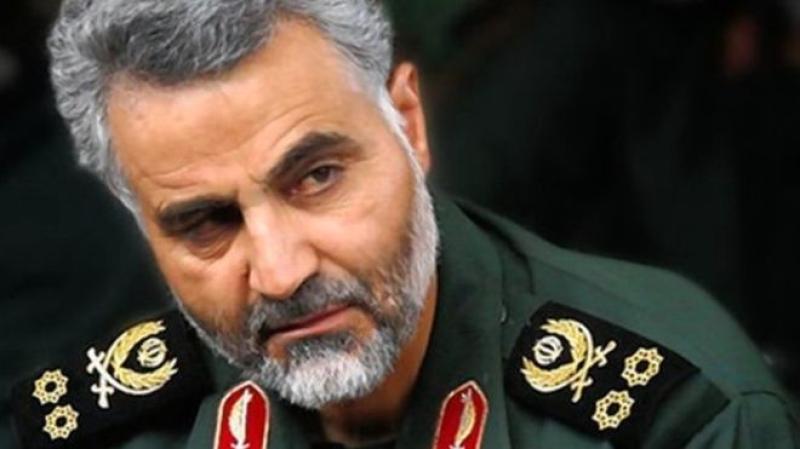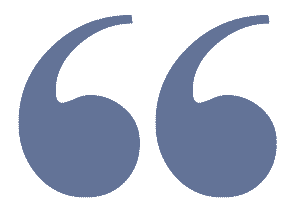 Trump just killed the second most powerful figure in Iran
I think everyone considers Qassem Suleimani to be a fucking asshole who deserved to die.  He was responsible for thousands of deaths in the region including hundreds of Americans.  Butt is killing that murdering prick worth a war with Iran (and their proxies)?  Are American troops in the region in more danger as a result of the action?  Will there be more Embassy attacks in the region?  Will there be an increase in terrorist attacks here in the U.S.?
Naturally, Trump did not consult with, nor did he inform congress of this military action.  Trump did not even bother to invoke the War Powers Act.   The U.S. Constitution gives war powers to congress, not to the president.   The president did not obtain congressional approval.  Butt Trump does NOT recognize congress as a co-equal branch of the government so he has again usurped Congressional power.

How will Iran react?  Iran considers Trump's killing of Qassem Suleimani an act of war and they vow retaliation.  Qassem Suleimani is the equivalent of the head of their Joint Chiefs of Staff.  He was a very powerful Iranian political figure who will now be considered a martyr. 
Here is the Iranian reaction to Qassem Suleimani's death:



Iran's Khamenei says 'vigorous revenge is waiting for the criminals' following Soleimani's death.




US-Iran tensions after Soleimani killing: All the latest updates




Qassem Soleimani, head of Iran's elite Quds Force, killed in an air strike as tensions between US and Iran escalate.

Tensions between the United States and Iran escalated on Friday after a US air strike killed Qassem Soleimani, the head of Iran's elite Quds Force, and Abu Mahdi al-Muhandis, the deputy commander of Iran-backed militias known as the Popular Mobilization Forces, or PMF.

The Pentagon confirmed the strike, saying it came "at the direction of the president". 

More:

Soleimani and al-Muhandis's deaths are a potential turning point in the Middle East and are expected to draw severe retaliation from Iran and the forces it backs in the region against Israel and US interests.

Here are all the latest updates amid the heightened tensions as of Friday, January 3:

Iraq's Sadr mourns Soleimani,

reactivates 

Mahdi army




Iraq's prominent Shia cleric Moqtada al-Sadr said the killing of Soleimani was targeting Iraq's opposition and Jihad, adding that it will not weaken its resolve.

In a statement, Al-Sadr called on his militias (Army of Imam Mahdi) and "other national and disciplined" armed groups to be prepared to protect Iraq. He also sent his condolences to Iran.

Pro-Hezbollah newspaper Al-Akhbar: 'It is war'




Lebanese pro-Hezbollah newspaper Al-Akhbar is leading with a comment by its contributor Hassan Alaiq on the killing of Soleimani.

The Arabic article has a simple headline: The martyrdom of Soleimani: It is war

Who was Qassem Soleimani, Iran's IRGC leader?




Soleimani acquired celebrity status at home and abroad as the leader of the foreign arm of Iran's elite forces Islamic Revolutionary Guard Corps ( IRGC )  and for his key role in fighting in Syria and Iraq.

He survived several assassination attempts against him by Western, Israeli and Arab agencies over the past 20 years. Read more  here .

Al Jazeera's Charlotte Bellis reports on the life of Iran's most important general.

Former top Iranian commander: 'We will take vigorous revenge'




"He joined his martyred brothers, but we will take vigorous revenge on America," Mohsen Rezaei, a former commander of Iran's Islamic Revolutionary Guard Corps ( IRGC ) who is now the secretary of a powerful state body, said in a post on Twitter.

Khamenei warns of harsh revenge




Iran's Supreme Leader Ayatollah Ali Khamenei called for three days of mourning, saying Major General Soleimani's killing will double the motivation of the resistance against the US and Israel.

According to Iranian state television, Khamenei said harsh revenge awaits "criminals" who killed Soleimani.

Top House Democrats: Strikes not authorised by Congress




US Democratic congressional leaders issued statements condemning President Donald Trump 's ordered strikes that killed  Soleimani, saying the president did not obtain the congressional approval. 

"American leaders' highest priority is to protect American lives and interests. But we cannot put the lives of American servicemembers, diplomats and others further at risk by engaging in provocative and disproportionate actions," said House Speaker Nancy Pelosi.

"Tonight's air strike risks provoking further dangerous escalation of violence. America - and the world - cannot afford to have tensions escalate to the point of no return," she added. "The Administration has conducted tonight's strikes in Iraq targeting high-level Iranian military officials and killing Iranian Quds Force Commander Qasem Soleimani without an Authorization for Use of Military Force (AUMF) against Iran. Further, this action was taken without the consultation of the Congress."

She called for a briefing on the situation.

Another top Democrat, Adam Schiff, took to Twitter, saying the "American people don't want a war with Iran". 

Oil prices surge after

 Soleimani's killing





Oil prices jumped more than 4 percent on Friday after news of Soleimani's death.

Brent crude futures were up by nearly $3 at $69.16 per barrel, their highest since September 17, as markets feared Iran could retaliate against the killing of its top militiamen by attacking assets of the US and their allies in the Middle East.

Read more here .

Biden: Trump just tossed a stick of dynamite in a tinderbox




Former Vice President and Democratic presidential frontrunner Joe Biden said while Soleimani deserved to be brought to justice, Trump "just tossed a stick of dynamite into a tinderbox".

Biden posted the statement on Twitter.

"The Administration's statement says that its goal is to deter future attacks by Iran, but this action will almost certainly have the opposite effect," he said. "President Trump just tossed a stick of dynamite into a tinderbox, and he owes the American people an explanation of the strategy and plan to keep safe our troops and embassy personnel, our people and our interests, both here at home and abroad, and our partners throughout the region and beyond."

Pompeo tweets video he says is of Iraqis dancing in the streets 




"Iraqis - Iraqis - dancing in the street for freedom; thankful that General Soleimani is no more," Pompeo tweeted along with a video. 

More members of US Congress react to US strikes in Iraq




Several members of Congress took to Twitter to react to Trump-ordered raids that killed Soleimani. Republicans praised the move, while many Democrats questioned the US president's ability to order such an attack.

Senator and Democratic presidential hopeful Elizabeth Warren said: "Soleimani was a murderer, responsible for the deaths of thousands, including hundreds of Americans. But this reckless move escalates the situation with Iran and increases the likelihood of more deaths and new Middle East conflict. Our priority must be to avoid another costly war."

Republican House Minority Leader Kevin McCarthy said: "Soleimani was a terrorist. President Trump and our brave servicemembers just reminded Iran - and the world - that we will not let attacks against Americans go unpunished."

Independent Representative Justin Amash said: "There's a reason our Constitution grants Congress the power to declare war: Every American may be intimately affected by a violent conflict. Soleimani was evil. But our system demands consent for war from the people, acting through their representatives and senators in Congress."

Republican Senator Lindsey Graham tweeted: "Thank you, Mr. President, for standing up for America."

Democratic Senator Ed Markey said on Twitter: "Trump's apparent assassination of Soleimani is a massive, deliberate, and dangerous escalation of conflict with Iran. T he President just put the lives of every person in the region - U.S. service members and civilians - at immediate risk. We need de-escalation now."

Iran's Zarif: US 'act of terrorism ... is foolish escalation'

Iran's Minister of Foreign Affairs Mohammad  Javad Zarif  warned on Twitter that the US "bears responsibility or all consequences" of its attack killing  Soleimani. 

"The US' act of international terrorism, targeting & assassinating General Soleimani - THE most effective force fighting Daesh (ISIS), Al Nusrah, Al Qaeda et al - is extremely dangerous & a foolish escalation," Zarif tweeted. "The US bears responsibility for all consequences of its rogue adventurism."

PMF spokesman: 'US and Israeli enemy responsible'

Ahmed al-Assadi, a spokesman for the PMF blamed the US and Israel for Friday's strikes. 

"The American and Israeli enemy is responsible for killing the mujahideen Abu Mahdi al-Muhandis and Qassem Soleimani," he was quoted by Reuters news agency as saying.

Iran state broadcaster confirms Soleimani was 'martyred'

Citing a Revolutionary Guard statement, Iranian state television said Soleimani was "martyred" in an attack by US helicopters near the airport, without elaborating.

Pentagon confirms 

Soleimani killed at 'direction of the president'




The Pentagon confirmed in a statement that Soleimani was killed "at the direction" of President Trump. 

"At the direction of the President, the US military has taken decisive defensive action to protect US personnel abroad by killing Qasem Soleimani," a Pentagon statement said.

"This strike was aimed at deterring future Iranian attack plans. The United States will continue to take all necessary action to protect our people and our interests wherever they are around the world."

SOURCE: AL JAZEERA AND NEWS AGENCIES



Was this attack designed to replace the buzz about impeachment?
Does The Donald think this will help him get re-elected?
Remember this?



Trump repeatedly predicted Obama would 'attack Iran' to 'get re-elected'




12:26 a.m.




President Trump may well have chosen to order the killing of Iran's international military commander on Thursday, sharply escalating near-boiling tensions with Tehran because, as the Pentagon said , he wanted to "protect U.S. personnel abroad" by "deterring future attack plans" by Iran and its proxies, but his twitter feed suggests that's not the lens through which he views military strikes against Iran.

When Trump was tweeting his prediction that then-President Barack Obama was gearing up to "attack Iran in order to get re-elected," Obama was actually secretly working on a deal with Iran, China, Russia, and European allies to prevent Iran from developing nuclear weapons, actively de-escalating tensions with Tehran. Trump has decimated that deal, which he called terrible, paving the path toward today's U.S.-Iran antagonism.



Is that true?  Did Trump accuse Obama of planning do do exactly what he just did?




Did Trump Tweet Multiple Predictions That Obama Would Attack Iran?




Failed prognostications don't fade away -- they gain immortality in the digital age.






Claim




On multiple occasions Donald Trump tweeted predictions that President Obama would order an attack on Iran.

Rating



My primary concern, as usual, is about the safety of American soldiers.  I hope this action does not cost American lives.