The world should physically intervene in Ukraine
Category: Other
By:
dig
•
4 months ago
•
284 comments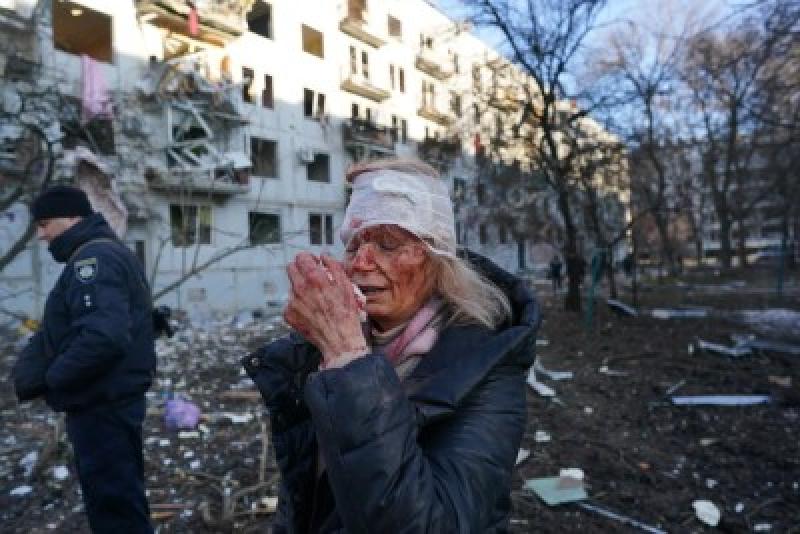 Standing by watching Putin's invasion of Ukraine is becoming unbearable to me.
Ukraine did nothing to Russia. This invasion is completely unjustified and a blatant violation of Ukraine's national sovereignty, not to mention a violation of everything good and just in the world, so here's the question:
Why can't the world go to Ukraine's aid — physically, militarily?
It doesn't have to be an official NATO action. When Iraq invaded Kuwait in 1990, many nations (not just the USA) intervened militarily and expelled them, and it wasn't about NATO.
The world can and should do something like that again. It doesn't require a declaration of war on Russia itself, just an expulsion from Ukraine. There's nothing wrong with standing up to naked aggression like this, in fact it's the right thing to do. Innocent people are being killed – murdered – by Putin.
This is not OK.
I say the world needs to respond with actual force. Every nation that has condemned Putin's actions should be invited to rapidly deploy relevant units to the area, Poland maybe, and then get in there and save the friggin' day! 
How can everyone just stand on the sidelines and watch? Ukraine (a former constituent member of the USSR, no less) is a young, albeit troubled democracy, and they want to STAY a democracy. They want to stay free. This is important!
While appreciative of sanctions and things like the Javelin anti-tank weapons, they've been pleading for more help on almost every news camera they can find. I say the world should give it to them, pronto.
Does anyone else agree with me on this? Not a declaration of war on Russia itself, and not an official NATO-led action, but a rapid deployment of a global coalition strong enough to expel Putin's forces from Ukraine. 
Putin's nukes should not be considered an absolute pass for him to do anything he wants, especially evil shit like this. He knows damn well that using them will bring them down on himself in return. MAD still exists.